TOP RIVER, CANAL, LAKE, COASTAL, AND ISLAND CRUISES:
The Exciting World of River Cruise Ships, Paddle Wheelers, Luxury Barges, Houseboats, Yachts, Sailing Ships, and Submarine Add-Ons
In this article you will find:
Types of River Cruising and Ships
Other Small Ship Inland, Coastal, and Island Sailing
Interesting Facts About River Cruises
Pros and Cons of River Cruising
Major River Cruise Companies
Popular Lake and Coastal Cruises
Submarine Add-Ons of Luxury Superyachts
Best River Cruise Destinations
Theme and Special Interest Cruises
Pre- and Post-Trip Extensions
Sample River Cruise Itineraries Worldwide
Recommended Resources: Travel Guidebooks, Books, Movies, Blogs, Videos
Inland, coastal, and exploration cruising are experiencing exponential growth worldwide as more and more small ships are being built and launched to accommodate increased demand for such cruising. Indeed, river cruising is increasing at twice the rate of ocean cruising. In 2019, for example, most European river cruise companies experienced 20 to 70 percent increases in passengers. Many of these ships are designed for luxurious travel.
River cruising remains one of the hottest trends in today's travel market. While especially popular with seniors, river cruising appeals to a wide range of demographics, from seniors, young people, and singles to luxury travelers, adventurers, and multigenerational groups. For many people, a 7- to 18-day river cruise on a small, intimate, and up-close ship is their first cruise experience. Quickly hooked on this unique travel experience, many of these travelers become enthusiastic repeat cruisers who also organize friends for group cruises as well as venture into other related forms of cruising – luxury barges, houseboats, superyachts, and sailing ships.
From Europe to Asia and from Africa to the Americas, inland and coastal cruising are expected to capture a large segment of the cruise and travel markets in the decade ahead. In the coming decade expect to see more new ships, destinations, theme and specialty cruises, and varied onboard and onshore activities as this cruise industry manages its dramatic growth.
Types of River Cruising and Ships
River cruising varies from country to country. The typical image of river cruising is the long (410 feet max), narrow (38 feet max), and low sleek (3 decks max) river ships plying the popular waters of the Danube, Rhine, Seine, and Rhone rivers in Europe that explore many iconic cities, charming villages, and historic sites. These ships are designed to go under Europe's many low bridges, combined with high water levels, as well as pass through narrow locks and canals. Most of these ships accommodate between 100 and 200 passengers in 50 to 100 small but efficiently designed 150 to 170 square foot cabins. The ships of choice for many 50+ cruisers who prefer onshore historical and cultural experiences, these ships usually have one main dining room, limited entertainment, some lectures, and nightly port talks. The top open deck is the center for viewing, socializing, and activities. Many mobility-challenged passengers find these ships to be frustrating, because they are unable to easily access the top deck; they must take the stairs since elevators cannot reach the top deck. Taller multi-deck river ships with elevators to the top deck are found elsewhere in the world — Asia, Africa, and the Americas.
Unlike ocean cruise ships that can accommodate hundreds and thousands of passengers and offer numerous dining, entertainment, and activity venues, river cruise ships are much smaller and more intimate. Catering to a well-traveled and friendly older demographic that values excursions, dining, lectures, and socializing, river cruisers tend to go to bed early as well as rise early for the next day's morning excursions. On river cruises, you'll quickly get to know your fellow passengers when socializing (just say "Hi" for openers) on the viewing deck, in the lounge, or when dining together and/or participating in shore excursions.
River cruise ships also are very destination-oriented and activity-intense – they stop and explore areas around numerous inland ports. If, as an ocean cruiser, you're used to having free time (those lazy "sea days") to just relax onboard, river cruising may not be your cup of tea. You'll be busy all day long with shore tours and activities and perhaps exhausted by the end of day. A few river cruises do have equivalent "river days" for relaxing. If you have mobility issues, you may find river cruising challenging, because it involves a great deal of daily walking and moving from one place to another. You may we assigned to a "slow excursion group," require a modified activity schedule, or spend more time alone while others are on tour.
In the United States, the river boat options may include traditional steamboat paddle wheelers that cruise the Mississippi, Columbia, Hudson, and other historic rivers as well as serve as riverboat gambling centers (Illinois, Indiana, Missouri, Louisiana, Mississippi, Indiana). In Southern India (Kerala), Thailand (Chao Phraya), and Laos (Upper Mekong) look for luxurious houseboats and converted rice barges that accommodate 2 to 12 passengers. In England, France, and the Netherlands boutique river boat companies offer small (4-12 passengers) luxury barge cruises along the Thames and Seine Rivers. Intimate and elegant river boats along the Peruvian Amazon, Nile, Cuando Chobe and Zambezi, Mekong, Irrawaddy, and Sepik Rivers in Peru, Egypt, south-central Africa, Vietnam, Cambodia, Myanmar, and Papua New Guinea often sail with 25 to 60 passengers. China's Yangtze River is crowded with large multi-deck river boats that accommodate 200 to 400 passengers. Traditional wooden junk boats cruise around the many islands that punctuate Vietnam's famous Halong Bay. Coastal exploration cruises in Australia are often on luxury yachts that also use a combination of helicopters and float planes to transport passengers into remote areas. Larger cruise ships hug the coast as they circumnavigate the Australian continent (28-60 day "Round Australia" cruises).
River cruises take on different themes in different parts of the world. While European river cruises disproportionately focus on history and culture, river cruises in south-central Africa focus on wildlife and safaris along the Cuando Chobe and Zambezi Rivers. In South America, Peru and Brazil are staging areas for popular exploration cruises of the upper and lower Amazon River (focus on wildlife, environment, and indigenous peoples) and also include combination river and ocean cruises offered by Seabourn, Silversea, Regent, Oceania, Holland America, Costa, and Viking that visit the inland Amazonian port of Manaus, which is over 900 miles inland from the Atlantic Ocean. River cruises in India (Ganges, Brahmaputra, Kerala Backwaters), Myanmar (Irrawaddy and Chindwin) and Vietnam, Cambodia, and Vietnam (Mekong) focus on historic sites, culture, and villages. In Papua New Guinea, Sepik River and island itineraries focus on tribal villages, local cultures, and shopping for local art and artifacts. In Myanmar, Vietnam, Cambodia, Laos, and India, river cruises also emphasize historical sites (temple complexes), cultures, and village experiences. Small ship coastal cruises in sparsely populated Alaska focus on nature and wildlife.
Other Small Ship Inland, Coastal, and Island Sailing
River cruises are only one of many different types of inland, coastal, and island sailing experiences. In the United States, look for specialty cruises along the Great Lakes, St. Lawrence River, New England islands, Hudson River, Chesapeake Bay, Intracoastal Waterway, Southeast Coastal Barrier Islands, Hawaii, Alaska, and the San Juan Islands. In the Caribbean, the British Virgin Islands (BVI) is the center for chartered sailing (sailboats and catamarans), and Falmouth Harbour in Antigua is the world's most famous center for chartering mega-yachts for exploring the Caribbean's many alluring islands. In Thailand, several charter companies offer bareboat and skippered yachts, sailboats, and catamarans from marinas in Phuket, Ko Samui, Ko Chang, and Pattaya. In Australia, several luxury cruises focus on the Kimberley coast in Western Australia, Darwin, and the Eastern and Southern coastal areas.
Today's non-ocean cruising world of great water destinations and luxury sailing vessels represents a very diverse community of travelers in search of unique and intimate (small size matters) water-related experiences.
Interesting Facts About River Cruises

If you're used to ocean cruises, you'll find river cruises to be a different experience. Accordingly, here are some interesting facts you should know that separate river cruises from other types of cruises:
Very destination-oriented: River cruises are all about destinations and onshore experiences. Some visit two ports each day. Passengers spend much of the day touring local sites by bus, car, bicycle, or on foot. The ship is a combination hotel, restaurant, social, and operations center – not an entertainment center that keeps everyone occupied with activities. After a busy day onshore, many passengers look forward to a quiet dinner with new friends, drinks, a little entertainment, perhaps some noisy karaoke, and early to bed. Casinos, theatrical productions, high-octane activities, and lively bars and dancing scenes are of less interest to these aging cruisers. Trivia anyone? Nonetheless, many river cruise lines offer several interesting onboard activities for their more active passengers.
Small ships: River cruise ships are relatively small compared to ocean cruise ships – usually accommodate under 200 passengers and with two or three decks – which enables them to navigate small rivers with varying water heights, narrow locks, and low bridges. Upper decks will often collapse (include fold-down railings) so the ship can transit under low bridges.
Intimate, friendly, up close, and personal: River cruise ships are less crowded and more intimate than ocean cruise ships. You'll quickly get to know your fellow passengers, make new lifelong friends, enjoy sharing daily experiences with like-minded passengers, and see interesting countryside and communities slowly pass by your ship.
Disproportionately appeal to upscale 50+ seniors and retirees in their 60s, 70s, and 80s. This is also a well-traveled and financially independent demographic who are especially interested in exploring destinations, eating, drinking, telling stories, socializing with fellow passengers, and attending enrichment (lecture) programs. They especially enjoy luxury cruise experiences that offer excellent food and service (many prefer skipping the so-so buffet in preference for fine dining where they are quick to review the kitchen's work!). At the same time, a few river cruise lines such as U By Uniworld, G Adventures, AmaWaterways, and Avalon Waterways increasingly cater to the interests and needs of a more active under-55 crowd, especially millennials and Gen Xers and Zers in their 20s, 30s, and 40s who often travel in groups.
Experience attractive country interiors: River cruises open up the interesting interiors of countries where visitors might otherwise visit only major ocean port cities that represent commercial export cultures. The aging interiors serviced by rivers represent original century-old settlement and commercial patterns and many historic structures.
Interesting river traffic and commerce: The highlight of many river cruises is observing the diverse river traffic and commerce that passes by one's ship – a movable feast of interesting life on or along rivers and canals. European river cruises that include passing through a series of locks that regulate elevations add a little more interest and drama to such cruises.
Special access to river-front communities: River cruise ships can go into places other ships are unable to access, such as city centers, inland ports, and historical river-based sites. Passengers can quickly disembark near city centers and explore communities.
Small luxury river barges: Most charming luxury barges accommodate between 2 to 20 passengers. If you enjoy small, intimate, and slow travel (cover 30-50 miles per trip) to quaint out-of-the-way places and you're not deterred by luxury prices, "barging" may be another exciting way to cruise. Most of the 70+ barges in Europe slowly ply the many waterways of France, but some also include Holland, Belgium, Italy, Germany, England, Scotland, and Ireland. A few converted luxury rice barge cruises operate in Thailand and Laos. Check out the luxurious barging offerings of Belmond (formerly Orient Express), European Waterways, French Country Waterways, and Abercrombie & Kent. For excellent barging tips and bookings, be sure to visit The Barge Lady.
Meet passionate river cruisers: Many river cruisers are passionate inland, coastal, and island cruisers who seldom if ever will board a larger ocean cruise ship.
Comfortable viewing cabins: While some cabins can be small with limited visibility (only include a couple of small duck or swan windows), others are spacious on river cruise ships. Most rooms above the lower deck (water line) have large windows, sliding glass doors with railings (French or Juliet balconies), and verandas (covered balconies with seating space) to enjoy the river and shore views.
All-inclusive luxury cruises: River cruises are disproportionately all-inclusive luxury cruises which emphasize comfort, convenience, and service in a small and intimate setting. Some river cruises are comparable to floating 5-star and boutique hotels. However, "all-inclusive" is defined differently by various river cruise lines that may require gratuities, offer drink packages, and present add-on tours and special events.
Expensive travel experience: Because of their small size and all-inclusive nature, river cruises tend to be more expensive than mainline ocean cruises. Expect to spend $250 to $1,300 a day on a river cruise versus $150 to $800 per day on an ocean cruise.
Select a river cruise ship as you would a starred hotel: River ships are basically floating hotels. Most are similarly designed for certain classes of travelers. Keep in mind the difference between 3-, 4- and 5-star hotels – comfort and amenities differ. When selecting a particular river cruise ship, think of it as a star-rated hotel. Some budget cruises are similar to 3-star hotels, but the majority of river cruise ships are designed as 4- and 5-star hotels with some difference in design and style elements, from Scandinavian sleek (think Viking) to froufrou/gaudy (think Uniworld).
Up close and personal: River cruise experiences tend to be up close and personal, from scenery and architecture to restaurants, shops, and sites. A visual treat along the river.
Sample local cuisine: River cruise food is often farm-to-table cuisine inspired by the destinations visited. The best food tends to be offered on luxury cruise ships filled with discerning and opinionated seniors – many of whom claim to be cruise food experts!
Stay overnight to sample local nightlife: Unlike most ocean cruises that sail at night, river cruise ships often stay overnight in interesting inland ports where passengers have an opportunity to enjoy the local nightlife.
Unexpected trip interruption: The biggest (unadvertised) problem facing many river cruises is the unpredictable variable water height of rivers – either too high to get under low bridges or two low to navigate channels (run aground). In these cases passengers may have to disembark and take a tour bus by road for the remainder of the trip or connect with another ship elsewhere along the river.
No seasickness or medical facilities onboard: While river cruises can experience bad weather, nonetheless, they ply relatively calm waters that do not result in seasickness. At the same time, river cruise ships do not include onboard medical services and facilities which are usually available onshore. You may have several doctors and medical professionals cruising with you who can pitch in during a medical emergency, but be prepared to use onshore medical facilities or be evacuated in serious cases. Does your travel insurance include sufficient evacuation coverage – minimum of $100,000 (but better to have upwards of $1 million if visiting remote areas)?
Few children onboard: Most river cruise companies especially appeal to professionals and seniors who prefer to travel as couples and groups rather than as families with children. Most river cruise companies prefer, but do not require, adults only. The majority sail without children. However, six river cruise companies are very family-friendly, especially during holiday periods. If you're interested in cruising with your family, be sure to check out A. Rosa, AmaWaterways, CroisiEurope, Tauck, Uniworld, and Vantage. Viking is still adults only (minimum age of 18).
Limited entertainment and nightlife: Unlike many of the large ocean cruise ships with their multiple dining and entertainment venues, the small river cruise ships offer limited onboard dining options and entertainment. The daily entertainment program might include one or two local musicians, singers, dancers, or other entertainers. Or it could be you and your fellow passengers having fun storytelling, drinking and doing karaoke. Most ships do offer interesting port talks and enrichment programs (lecturers) related to their destinations. Depending on where they dock, many cities have varied nightlife opportunities – concerts, opera, and ballet – which may be offered as special add-ons by the cruise company.
High demand and few bargains: Since river cruises are very popular, they often fill up fast and early, especially around holidays. Indeed, be sure to book your cruise as early as possible. You'll find few last-minute deals, and you may be disappointed in discovering fully-booked cruises to some of your favorite destinations.
Casual and comfortable cruise lifestyle: River cruises encourage a casual lifestyle centered on onshore activities and onboard dining and conversations. During the day passengers should dress casually and for comfort. In the evening many will dress up more – think "country club casual" or "smart casual" (sport coat without a tie for men and a cocktail dress or pant suit for women — the most formal it gets for both sexes).
Expect a high level of personal service: Highly trained river cruise staffs tend to give passengers a great deal of personal attention and service – they focus on the details of comfort and convenience which gives the cruise some of its greatest value.
Early to bed and to breakfast with little relaxation time: River cruisers tend to go to bed early and get up early for the next day's many onshore activities which may start at 8am. A few river cruise ships have "river days" for relaxation.
Top-rated river cruise companies, such as Tauck, Uniworld, Belmond, Scenic, Crystal, and Viking, offer exceptional (5- to 6-star) cruise and travel products that result in many loyal repeat clients. Tauck and Uniworld represent the gold standard for river cruising.
The largest number of inland waterways are found in China, Russia, Brazil, Europe, and the United States. However, the largest number of river cruise ships are found in Europe (380+) and Russia (125+). Birmingham (UK) has more canals than Venice and Amsterdam. Other great canal cities include Bruges (Belgium), Stockholm, Tigre (Argentina), Annecy (France), Bangkok, St. Petersburg, Copenhagen, and Kerala (India).
River cruise ships are less restrictive about bringing liquor on board. If you find a good wine in port, it's okay to bring it onboard and drink it in your cabin or have it served for dinner.
Rivers, canals, and locks. Much of the joy of river cruising is found in the many canals and locks your ship passes through on its waterway journey. This is often an unexpected river cruise experience. Given Europe's uneven watershed, a cruise ship from Budapest to Amsterdam will literally pass through 68 locks. Indeed, you'll spend a great deal of time viewing the sides of locks and other ships sharing the same lock. You'll watch the locks fill up and empty as you navigate through many canals and locks. Cabin selection tip: cabins on the lower level (ones at water line with swan or duck windows) can be noisy if cruising through locks at night).
Don't pack too much or too little: Remember, luggage storage space in your cabin is very limited, and much of your cruise only requires casual clothes, one or two good pairs of walking shoes, and a day pack. Keep in mind that you will be doing a great deal of walking each day – maybe as much as 20,000 steps (10 miles). Get fit before you arrive. Women need not pack heels. See our cruise packing tips by clicking here.
Avoid overscheduling with additional excursions: Trying to "do it all" can be exhausting. One excursion per day may be enough, especially if it's one of those 10,000 to 20,000-step 7-8 hour excursions. Build in some free time to explore ports on your own. You'll soon discover that you have very little free time on river cruises and it goes fast!
Don't panic if you think your ship disappeared! Always try to remember where your ship docked. Better yet, take a photo of your ship when and where it's moored. In many cases, 2-6 similar-sized cruise ships will be docked together. Also, you may need to walk through other ships to get on shore. And while you're on tour, your ship mooring may change and your ship relocated as other ships come and go. Don't panic if you return on time but can't locate your ship. Your ship is probably moored nearby. You'll just have to look a little harder for the one you came on – review your photos.
Consider the advantages of a French balcony: You may want to select a cabin with a French balcony (large sliding glass door with railing) rather than a covered balcony (veranda). Such cabins are often roomier and cheaper than cabins with verandas.
Check out amenities BEFORE booking a river cruise: Not all river cruise ships are the same when it comes to standard cruise ship amenities, such as a spa, hair salon, fitness center, casino, pools, bicycles, and buffets. Viking River Cruises, for example, is famous for eliminating many of these amenities in favor of destination immersion. Other river cruises lines are known for their generous, although scaled-down, amenities for "mature adults."
Be kind to and considerate of everyone you meet in small and intimate river cruise settings: Most people are well-intentioned, although some also can be irritating, obnoxious, awkward, and boring (how many times do you willingly listen to the same dreadful stories over and over?). Resist the urge to get upset. After all, you're supposed to be on a low-stress vacation! If you're uncomfortable associating with certain people, count to 10, excuse yourself (time to take your meds or make that important international call), and move on to more satisfying relationships. With a boatload of nearly 200 passengers, you should be able to find your "best mates" when dining, drinking, touring, or just saying "Hi." Do it early in the cruise – first day for new friends.
Pros and Cons of River Cruising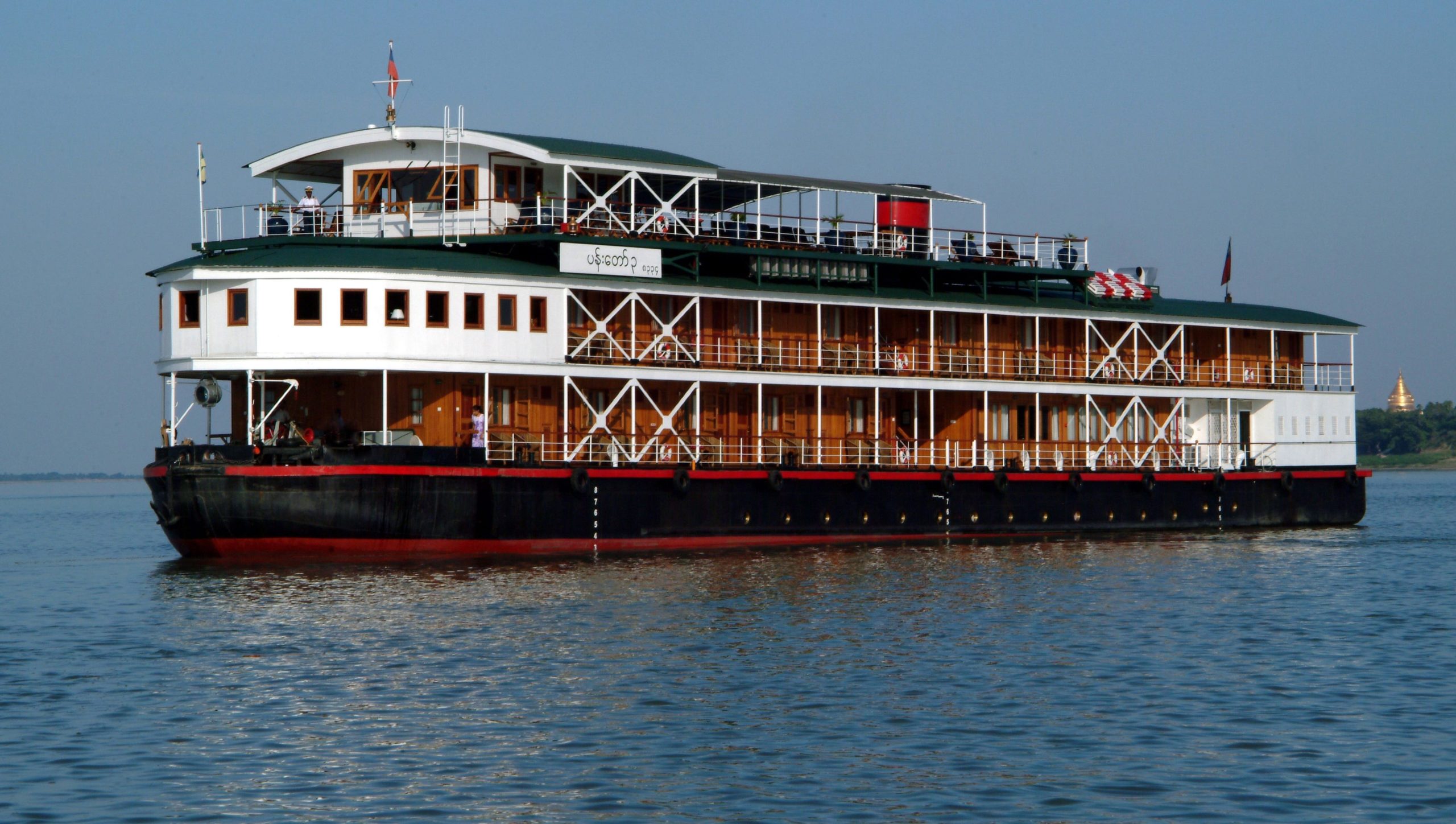 Cruising is not for everyone. And neither is schlepping bags from one hotel to another, especially if you have mobility issues. Indeed, as one gets older and less tolerant of do-it-yourself budget travel experiences, taking luxury cruises and all-inclusive organized tours become increasingly attractive to cruisers.
River cruisers tend to report a high level of customer satisfaction with their cruise experiences, and many look forward to additional river cruises, including perhaps a barge or luxury yacht experience complete with helicopters and submarines! In fact, the number of repeat river cruisers is extremely high.
While many people are initially reluctant to take a pricey river cruise, once they get past the sticker price, they discover the real value in river cruising. Many become hooked on river cruise experiences and then persuade family and friends to join them on future cruises. While they will try new destinations, many also repeat some of their favorite river cruises, especially on Europe's many interesting rivers and canals. Indeed, several years ago, when cruising along the Irrawaddy and Chindwin Rivers in Burma, I met a lady from Germany who literally repeated the same Road to Mandalay cruise each year for the previous 12 years. In love with both Burma and the "Road to Mandalay" experience, she planned to repeat this cruise again in future years. She always stayed in her favorite suite. Best of all, the crew treated her like family since most knew her from previous trips. Taking this cruise again and again never got old for her!
Here are some of the most frequent pros and cons identified by seasoned river cruisers:
PROS
Hassle-free travel requiring limited planning effort and little stress. Let your travel agent and cruise company do all the work! Just pay, pack, and go! Show up on time and with the right documents. Unpack once and head for the top deck, lounge, or restaurant.
Great way to visit regions or a country's interior without having to constantly pack your bags and move from one hotel to another by road, rail, or air.
All-inclusive nature of the cruise, which often includes tours, liquor, and gratuities – little or no nickel-and-diming of passengers.
High level of luxury and service, which passengers miss once they complete the cruise.
Positive dining experiences focused on local specialties.
Open seating, flexible dining hours, and room service.
Leisurely pace of river cruises.
Meet many new and interesting passengers, some of whom become lifelong friends.
A fun way to travel, meet new people, and see and learn about several destinations.
Interesting and informative tour guides and excursions.
Excellent onboard enrichment programs and port talks.
Comfortable ship and cabins, rooms, and top deck with nice river views.
Great service and attention to detail.
Adults only – no children. Never missed them!
Just enough onboard entertainment, gameshows, trivia, movies, Zumba, and port talks without being annoying.
Learned a great deal about new destinations, river cruising, and fellow passengers.
Wonderful cruise experience – best ever!
Hundreds of additional interesting river cruises operating worldwide to choose from.
Never boring – always something interesting to see, do, and think about.
CONS
Too structured and busy for people who enjoy personal space and occasional downtime.
Expensive travel experience but also good value in many ways.
Too short and fast moving.
Visit too many over-touristed and boring areas. 
Limited interesting onboard entertainment.
Few things to do at night.
Must get up early for shore excursions that begin at 8am.
Exhausted by early evening – need more "nap time."
Geriatric cruising.
Major River Cruise Companies
Travel & Leisure's 2021 reader's survey identified these river cruise companies (4- to 5-star) as the top 10:
Four of these companies operate river cruises as a subsidiary operation of a larger travel and tour company (Tauck, Belmond, Scenic, Vantage). Most have major operations centered in Europe, and all but one operates river cruises worldwide, especially in Asia. Only one company operates exclusively in in the United States and Canada (American Queen Voyages). Viking Cruises remains the world's largest cruise company for both river (80 ships) and ocean (11 ships) cruises.
Other major river cruise companies include the following:
The budget-end (3- to 4-star) of river cruising includes these eight cruise lines:
Grand Circle Cruise Lines also owns Overseas Adventure Travel and operates tours for Road Scholar.
Various countries and regions also boast their own specialty river cruises. For example, in Southeast Asia look for these river cruise companies competing as well as cooperating (charter) with AmaWaterway, Aqua Expeditions, Avalon, Emerald Waterways, CroisiEurope, G Adventures, Lindblad, Scenic, and Uniworld on popular tours of the Mekong and Irrawaddy rivers in Vietnam, Cambodia, and Myanmar:
Be aware that several of the European-based river cruise companies actually charter local ships rather than own their ships in Southeast Asia:
Lindblad: charters from Heritage Line (Vietnamese company)
Abercrombie & Kent: charters from Chicago-based Haimark
Emerald Waterways: charters from Chicago-based Haimark
Vantage: charters from Chicago-based Haimark
Other companies that specialize in exotic river cruises include Oberoi, Wendy Wu, International Expeditions, and Sanctuary Retreats.
Popular Lake and Coastal Cruises
Several cruise lines also specialize in lake and coastal cruises. Some of the major companies are found on the western and eastern coasts of the United States as well as along the St. Lawrence River, in the Great Lakes, and around the Canadian Maritime provinces and the Northeast and Southeast US coasts. Major coastal cruise lines include:
Several major ocean cruise lines also do coastal (circumnavigation) cruises around Australia. Most true circumnavigation cruises take from 28 to 60 days to complete and may include stops in Papua New Guinea and New Zealand. Some cruise lines do a partial (upper or lower Australia) 19-day circumnavigation cruise. While Princess Cruises pioneered these types of cruises, several other cruise lines now offer similar cruises:
Azamara
Carnival
Coral Expeditions
Cunard Line
Holland America Line
Norwegian
Oceania Cruises
P&O
Princess Cruises
Regent Seven Seas
Royal Caribbean
Viking Cruises
Submarine Add-Ons of Luxury Superyachts
Several luxury cruise lines that also do high-end river and coastal cruises now offer submarine experiences as part of their luxury exploration superyachts. The most popular onboard submarine is the $4 million Dutch-produced U-Boat Worx Cruise Sub 7, which can take 6 passengers plus a pilot to depths of 984 feet. These battery-operated mini subs can move at 3 knots. Alternatively, the same company (U-Boat Worx) produces a smaller sub – the $2.5-3.0 million C-Explorer 3. It carries 3 people and also can move at 3 knots.
Three luxury/exploration cruise companies operate superyachts with a full range of "water and beach toys" for play and exploration – zodiacs, jet skis, sea kayaks, wave runners, paddle boards, fishing gear, snorkeling and scuba diving equipment, recompression chambers, and ATVs. They also include submarine add-ons for those desiring fascinating underwater experiences. Three superyachts also include onboard helicopters for add-on air exploration (this is ostensibly a noise pollution issue for Seabourn which passed on helicopters):
Crystal Endeavor: Completed in June 2021. Includes 2 U-Boat Worx Cruise Sub 7s plus 2 helicopters.
Crystal Endeavor II: This planned sister ship may launch in 2023 with 2 submarines and 2 helicopters.
Seabourn Venture: Launches in March 2022. Includes 2 U-Boat Worx Cruise Sub 7s.
Seabourn Pursuit: Launches in March 2023. Will include 2 U-Boat Worx Cruise Sub 7s.
Scenic Eclipse: Includes the U-Boat Worx Cruise Sub 7 (Scenic Neptune) plus 2 helicopters.
Crystal Esprit: Built in 1988. Included the U-Boat Worx C-Explorer 3. Sold to Lindblad Expeditions in September 2021 to replace the National Geographic Islander in the Galapagos. The submarine experience may be eliminated by Lindblad.
Best River Cruise Destinations
Periodically, various travel groups and experts attempt to identify the world's best or top river destinations. While it's unclear how such lists get formed (Douro River in Portugal, for example, is at the top of some lists but at the bottom of other lists), nonetheless, they provide a baseline for further exploration and planning – a place to start. Many of the most popular river cruises are found in Europe (Danube and Rhine) and in a few exotic places (Amazon, Nile, Mekong, Yangtze, Kerala Backwaters of India.
According to Tourpia.com, the most popular river cruises around the world include these top 10 rivers:
River Nile Cruise
Amazon River Cruise
Yangtze River Cruise
Danube River Cruise
Mekong River Cruise
6.
Rhine River Cruise
7. Volga River Cruise
8. Kerala Backwaters Cruise
9. Mississippi River Cruise
10. Douro Cruise (Portugal)
Wanderlust identified 17 top river cruise destinations in 2019:
Rhine River Cruise
Kerala Backwaters Cruise
River Nile Cruise
Danube River Cruise
Mekong River Cruise
Amazon River Cruise
Hooghly River Cruise (West Bengal tributary of the Ganges)
Yangtze River Cruise
Chobe River Cruise (Cuando to Zambezi Rivers, Botswana & Namibia)
Irrawaddy River Cruise (Myanmar)
Mississippi River Cruise
Volga River Cruise
Rhone River Cruise
Murray River Cruise (Australia)
Caledonian Canal Cruise (Scotland)
Douro River Cruise
Columbia River Cruise
River Cruise Advisor identified these 10 European river cruises as the top ones for 2020:
Tulip Cruises
Douro Cruises
Moselle Cruises
Main Cruises
Christmas Markets Cruises
Elbe Cruises
Danube Cruises
Rhine Cruises
Seine Cruises
Rhone Cruises
Some of the most popular exotic river and coastal cruise destinations include:
Sepik River (Papua New Guinea)
Amazon River (Peru & Brazil)
Kerala Backwaters (network of rivers, lagoons, & lakes in SW India)
Brahmaputra River (NE India)
Chobe River (Botswana)
Ganges River (India)
Irrawaddy and Chindwin Rivers (Myanmar)
Mekong River (Vietnam, Cambodia, & Laos)
Nile River (Egypt)
Yangtze and Li Rivers (China)
Chao Phraya River (Thailand)
Halong Bay (Vietnam)
Theme and Special Interest Cruises
Several river cruise lines offer regularly scheduled theme and special interest cruises as well as charter cruises for special groups interested in focusing on certain activities relating to their cruise destinations. Most of these cruises operate in Europe and North America. AmaWaterways, Avalon, Tauck, Uniworld, and Viking disproportionately offer dozens of interesting theme cruises.
The most popular theme and special interest cruises focus on cycling, golf, food, wine and beer, horticulture/tulips, and holiday markets. The same river barge cruises tend to emphasis cycling, food, and drink themes. The following river cruise lines offer these theme and special interest cruises:
ART: American Cruise Line, AmaWaterways, Amadeus, Avalon, Emerald, Scenic, Uniworld, Viking
CHOCOLATE: AmaWaterways, Avalon, Emerald
CHRISTMAS MARKETS: Abercombie & Kent, AmaWaterways, American Queen Voyages, Avalon, CroisiEurope, Crystal, Emerald, Gate 1, Grand Circle, Scenic, Tauck, U by Uniworld, Uniworld, Vantage, Viking
CULINARY/FOOD: AmaWaterways, American Cruise Lines, American Queen Voyages, Avalon, CroisiEurope, Crystal, European Waterways, Scenic, Tauck, Uniworld
CYCLING/BIKING (several river cruise and barging companies partner with the major biking tour companies, such as Backroads, Butterfield & Robinson, Utracks, & VBT, to offer well organized cruise/cycling tours) : A-Rosa, AmaWaterways, Avalon, CroisiEurope, Emerald, European Waterways, Scenic, Tauck, Uniworld, Vantage
FALL FOLIAGE (includes some mainstream ocean cruise lines sailing coastal areas of the U.S. and Canada): American Cruise Lines, American Queen Voyages, Carnival, Cunard, Holland America, Princess, Regent, Royal Caribbean
FAMILY-FRIENDLY GROUPS: A-Rosa, AmaWaterways, CroisiEurope, European Waterways, Tauck, U by Uniworld, Uniworld, Vantage
GOLF: Amadeus, AmaWaterways, American Cruise Lines, American Queen Voyages, Avalon, CroisiEurope, Crystal, European Waterways, Uniworld; companies offering private, customized golfing opportunities during regular river cruises – Emerald, Scenic, Tauck, Viking
HEALTH/FITNESS/WELLNESS: AmaWaterways, Avalon, Crystal, Emerald, Scenic, U by Uniworld, Uniworld
HISTORY/CULTURE: American Cruise Lines, American Queen Voyages, Amadeus, Avalon, CroisiEurope, Crystal, Emerald, European Waterways, Pandaw, Scenic, Seabourn, Tauck, Uniworld, Viking
HOLIDAYS: most river cruise companies prepare for the holidays with enhanced cruises
HORTICULTURE/GARDEN/FLORIADE (Floriade takes place every 10 years – next time is July-August, 2022): AmaWaterways, Avalon, Crystal, Emerald, Riviera, Scenic, Tauck, Uniworld, Viking
JEWISH HERITAGE: Amadeus, AmaWaterways, Avalon, Crystal, Uniworld
MUSIC: Amadeus, American Cruise Lines, American Queen Voyages, Tauck, Viking
OBERAMMERGAU PASSION PLAY/THEATER (once every 10 years – coming up May 14 – October 2, 2022): Amadeus, Avalon, CroisiEurope, Emerald, Scenic, Tauck, Uniworld, Vikings
PHOTOGRAPHY (Regular and SmartPhone): Avalon, Crystal, Emerald, Lindblad Expeditions, Scenic, Uniworld
STORYTELLING: Avalon
TULIPS: AmaWaterways, American Cruise Lines, Avalon, CroisiEurope, Crystal, Emerald, Gate 1, Riviera, Scenic, Tauck, Uniworld, Viking
WINE/BEER/BOURBON/WHISKY/BOOZE CRUISES: American Cruise Lines, American Queen Voyages, Amadeus, AmaWaterways, Avalon, CroisiEurope, Crystal, Emerald, European Waterways, Ponant, Scenic, Tauck, Uniworld, Vantage, Viking
Since river cruises are very top-heavy on destination experiences, much of their focus is on onshore tours and activities. These usually include one free ship-sponsored excursion per port that may run for 7-8 hours (8am to 4pm) as well as for-fee extra excursions, add-on tours, and special ticketed events such as concerts and sports. Many river cruise passengers also enjoy exploring ports on their own by biking, hiking, boating, or just strolling the streets and walkways to shop, dine, sightsee, take photos, meet locals, and relax.
Unlike ocean cruise ships that offer a multitude of onboard activities to keep passengers busy and happy 24/7, river cruise ships offer limited onboard activities for their more senior cruisers who are into food, drink, conversation, port talks, enrichment lectures, basic entertainment, wi-fi, private balcony, and relaxation. After all, most passengers are busy during the day with onshore excursions and other activities, and few are into high-octane shows and flashy casinos. The ship primarily functions as a restaurant and hotel for passengers who spend much of their time onshore. As a result, you'll find one or two restaurants, a bar/lounge, and viewing decks. As noted in the above "Interesting Facts" section, some river cruise ships also include a few popular cruise amenities, such as a spa, fitness center (small), swimming pool, whirlpool/hot tub, smart TVs, computers, and a few bicycles for more active and independent cruisers.
Pre- and Post-Trip Extensions
Many river cruisers enjoy spending a few extra days in attractive departure and arrival cities. Many river cruises officially start in a hotel of a large city but not in a port city where the ship is moored. Passengers stay there for one or two days and then fly to their embarkation port. In other words, a so-called 8-day cruise may only involve 5 or 6 days of actual cruising. In some countries (India and China), your cruise may be part of a much larger country tour – 14 days in-country but only 4 days onboard a cruise ship.
When choosing a river cruise, be sure you know if you begin your program in a "fly" or "no fly" city from where you may want a pre- or post-trip extension. Some of the most popular trip extensions take place in London, Dublin, Paris, Lyon, Nice, Marseille, Zurich, Geneva, Amsterdam, Brussels, Budapest, Vienna, Frankfurt, Nuremberg, Cologne, Munich, Berlin, Strasbourg, Prague, Warsaw, Seville, Madrid, Venice, Lisbon, Porto, Debrovnik, Istanbul, Cairo, Moscow, St. Petersburg, Delhi, Kolkata, Kathmandu, Bangkok, Ho Chi Minh City, Hanoi, Beijing, Shanghai, Hong Kong, New Orleans, Memphis, Lima, and Rio de Janeiro. In fact, many river cruises select particular cruises because they are attracted to particular departure and arrival cities where they plan to spend extra land days.
Most river cruise companies offer special 4-night pre- and post-cruise land extensions. Alternatively, arrange such extensions with your travel agent or book directly with a local hotel. A two- to three-day pre-cruise extension is highly recommended since you should try to arrive in port at least one day before departure as insurance against missing the boat due to unexpected travel delays. Another day or two should be pure vacation fun. Arriving two to three days early will enable you to get acclimated to your new travel environment, especially any jet lag issues that might affect your first few days on the river cruise when you may be on hectic onshore excursions. The same is true at the end of the cruise – rather than rush to catch a flight home, why not spend an extra day or two relaxing in a port or fly-out city? You may need this extra relaxation vacation just to recover from your busy river cruise vacation!
Sample River Cruise Itineraries Worldwide
Anyone interested in river cruises faces a daunting task of deciding when and where to go. The majority of river and barge cruises take place along the waterways of the United Kingdom and Europe. Numerous cruise companies in Russia, China, Southeast Asia, India, Africa, North America, and South America also offer a nice selection of river cruises.
For a good overview of your options, including discounts, deals, companies, ships, theme cruises, and tips, be sure to check out the hundreds of river cruises available through RiverCruise.com. However, booking a Yangtze River cruise through this and other river cruise booking sites can be tricky. If you're interested in China, it's best to contact your travel agent or go to websites specializing in China cruises, such as Victoria Cruise, Yangtze.com, Yangtze River Cruises, and Sanctuary Retreats, Most major river cruise companies, such as Uniworld and AmaWaterways, maintain separate booking sections on China. Anyone interested in barging should review the options outlined by The Barge Lady. Coastal cruising in Alaska is covered in our Alaska cruising section. Many island hopping cruises are covered in our Caribbean cruising section. Exploration and expedition cruises, which explore both coastal and inland waterways, can be found in our expedition and luxury cruise sections.
Here are some of the major river cruise operators with sample itineraries for some of their most popular worldwide destinations (2022):
Europe/Danube with Avalon. "Danube Symphony." 7 days. Includes Budapest, Bratislava, Vienna, Krems, Wachan Valley, Mauthauson, and Deggendorf. $2,258.
Europe/France with Uniworld. "Burgundy and Provence." 8 days. Includes Lyon, Macon, Tournon, Viviers, Tarascon, and Avignon. $2,249.
Europe with AmaWaterways. "Europe's Rivers and Castles." 8 days. Includes Nuremburg, Bamberg, Wurzburg, Wertheim, Rudeshein, Lahnstein, Cochem, Zell, Trier, and Luxenbourg. $3,649.
Europe/Portugal with Viking. "Portugal's River of Gold." 10 days. Includes Lisbon, Porto, Regua, Pinhao, Barca d'Alva, Salamanca, and Porto. $3,799.
Europe/Russia with Scenic. "Jewels of Russia." 15 days. Includes Moscow, Uglich, Yaroslavi, Goritsy, Kizhi Island, Mondrogi, and St. Petersburg. $7,795.
Europe/Normandy with Uniworld. "Paris and Normandy." 8 days. Includes Paris, LaRoche-Guyon, Vernon, Giverny, Rouen (Normandy Beaches), Candebec-en Caux, Mantes-la-Jolie (Versailles), and Paris. $2,549.
Europe/Tulips with Crystal. "Tulips and Windmills." 8 days. Includes Amsterdam, Kinderdijk, Antwerp, Ghent, Middleburg, and Amsterdam. $10,998.
Europe/Christmas Markets with Tauck. "Christmas Markets on the Danube." 8 days. Includes Vienna, Melk Abbey, Saltzburg, Linz, Passau, Regensburg, and Nurnberg. $2,990.
Europe/Music with Amadeus. "Magic of Mozart on the Danube." 8 days. Includes Passau, Linz, Vienna, Budapest, Esztergom, Bratislava, Emmersdorf, Melk, and Passau. $2,453.
U.S./Mississippi with American Queen Voyages. "Charms of the South." 9 days. Includes Memphis, Port of the Mississippi Delta, Vicksburg, Natchez, St. Francisville, Baton Rouge, Nottoway Plantation, and New Orleans. $2,399.
South America with G Adventures. "Amazon Riverboat Adventures in Depth." 9 days. Includes Lima, Iquitos, Pacaya Samiria National Perserve, and Lima. $2,949.
Egypt/Nile with Uniworld. "Splendors of Egypt and the Nile." 12 days. Includes Cairo, Luxor, Dendera, Kom Ombo, Aswan, Esna, and Cairo. $4,749.
South Africa with AmaWaterways. "Discover Africa." 11 days. Includes Capetown, Kasane, and Victoria Falls. $11,249.
Southeast Asia/Mekong with Scenic. "Treasures of the Mekong." 13 days. Includes Ho Chi Minh City, Cai Be, Sa Dec, Tan Chau, Phnom Penh, Oudong, Kampong Cham, and Siem Reap. $6,295.
Southeast Asia/Myanmar with Scenic. "Luxury Irrawaddy." 11 days. Includes Yangon, Bagan, Magwe, Salay, Pakkoku, Yandabo, Mingun, Sagaing, Amarapura, and Mandalay. $6,295.
India with Avalon. "Colorful India and the Ganges River with Southern India, Varanasi, and Kathmandu." 21 days. Includes Cochin, Mumbai, Varanasi, Delhi, Agra, Jaipur, Kalna, Matiari, Murshidabad, Mayapur, Guptipara, Kolkata, and Kathmandu. $11,123.
Recommended Resources: Books, Movies, Blogs, Videos
The following resources should help you better understand and plan river cruises. However, many of the fiction books and movies about rivers have very dark themes – danger, pain, suffering, blood, sweat, tears, desperation, and death. Rivers are often presented as places to explore, encounter danger, and challenge one's sanity — nothing like today's joyful luxury river cruises which also can be transformative.
Travel Guidebooks
Books
Movies
Blogs
Videos